River Market: Where History and Modernity Meet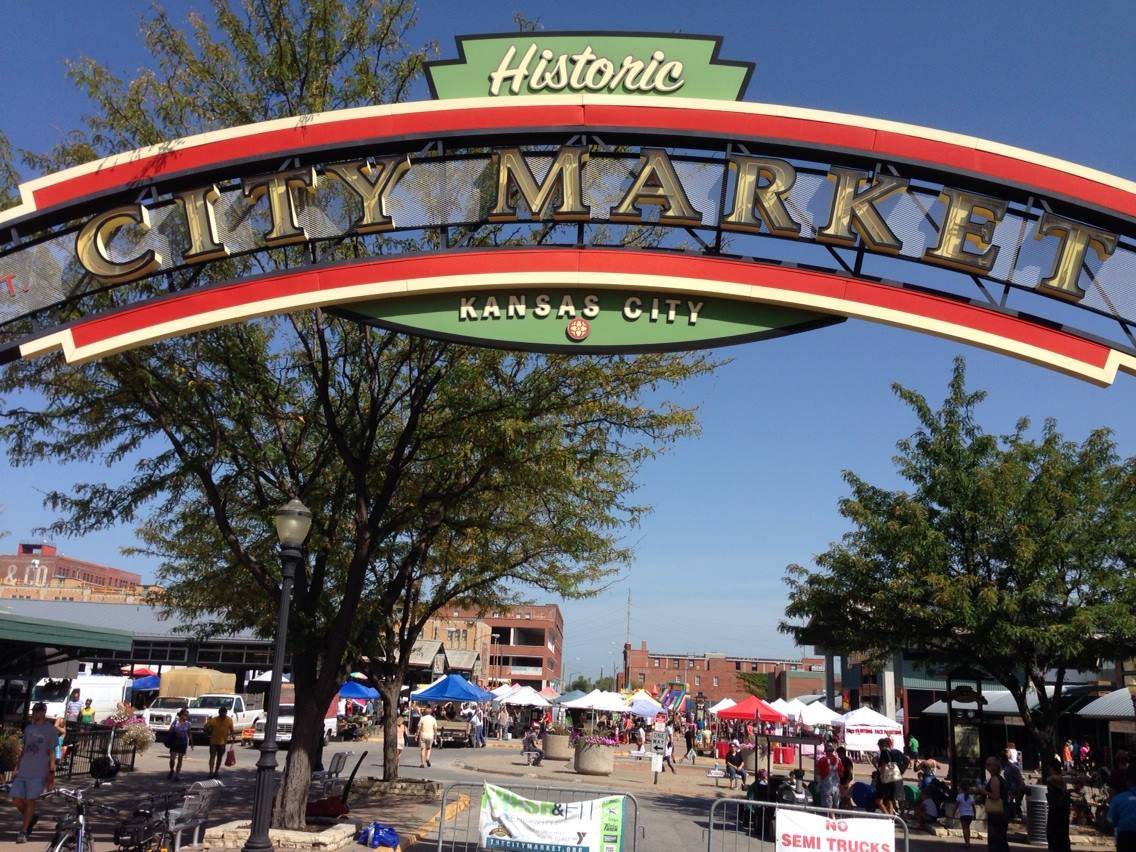 When you first step into the River Market neighborhood, a sense of history washes over you. Then you might hear the "ding-ding" of the Kansas City streetcar and be pulled back into modern times. River Market in Kansas City retains its classic charms with a modern twist as more and more people are drawn to the area.
Perhaps the best-known feature of River Market is the City Market, the region's largest farmers' market. Wandering through City Market you'll find aromatic bouquets of flowers, mouth-watering fruits and vegetables, and a lot of interesting people with stories to tell. The hustle and bustle of the market is accompanied by various street musicians spread throughout the square, their voices and instruments mingling with the noise of the busy crowd.
Another hot spot in River Market is The Farmhouse. This lovely little restaurant is farm-to-table, working with local farmers to get fresh food in front of their patrons. Their dinners are good but the real superstar of this restaurant is their brunch. The wait can be a little long, but it's worth it! Check out the steak and eggs on your next stop!
Just past The Farmhouse is a great salon called The Glam Room, a self-described "urban oasis." A common theme that is found throughout the River Market area is also embraced at this salon: "Embracing an ongoing value to respect the environment we live in through the using of sustainable resources, we bring a natural approach to all that we do!"
River Market is also home to the #1 escape room company in the city, Breakout Kansas City. Breakout KC is home to 6 different escape rooms, puzzles where you find the hidden clues to escape the locked room in 60 minutes. Great for team building, a family night with your teens, or even a date night. If you like puzzles, this one is a can't miss for young and old alike!
For our last stop in our tour of the River Market area, we're going to go just a bit east to Columbus Park and get a little fancy. Le Fou Frog is a charming french bistro with food that is to die for. Always a hotspot during Kansas City's Restaurant Week, make sure to make your reservations in advance! When you go, be sure to try the Escargots Provencales, "Half Dozen Helix Snails baked in Butter, Tomatoes, Garlic & Herbs." Although you might be skeptical if you haven't had escargots before, it is definitely worth it.
There are so many additional places in River Market that haven't been explored, The Blue Line hockey bar, Tribe Street Kitchen, City Market Coffee, and more. Go and take your own walk over the cobblestones in River Market to find your own hidden gems, in this diverse and bustling area there are many more to be found.